Acland, Bessie
Names:
Acland, Bessie
Acland, Elizabeth Dyke
Dunn, Mrs Bessie
Biographical details:
Birth date

1870

Death date

1960

Birth place

Birth country
Notes:
Bessie Acland is the maiden name of Mrs Bessie Dyke Dunn.
Her full name at birth was Elizabeth Dyke Acland. In 1896 she married Charles Arthur Dunn, becoming Elizabeth Dyke Dunn, or Mrs Charles Dunn. She exhibited as Bessie Acland while unmarried and Bessie Dunn when married.
Exhibited:
Published reference sources: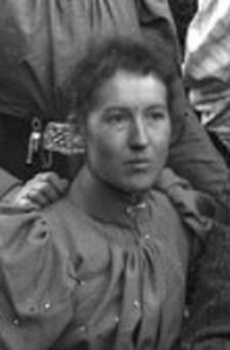 Other places you could look