Steele, Louis John
Names:
Steele, Louis John
Steele, L. J.
Steele, Louis
Steele, Louis James
Biographical details:
Birth date

30 January 1842

Death date

12 December 1918

Birth place

Reigate, Surrey

Birth country

England

Death place

Auckland

Death country

New Zealand
Notes:
Louis John Steele's Te Ara biography is available online.
The middle name James is used erroneously for the artist Louis John Steele quite frequently. This error appears to originate in Una Platts, Nineteenth Century New Zealand Artists and, assuming this to be correct, it has subsequently been repeated in auction catalogues and other records. The name on Steele's birth certificate however is Louis John Steele. Due to the frequency with which the name is mistakenly used it is included here as a variant, but it should be noted that it is incorrect.
Artist files held at:
Exhibited:
Published reference sources: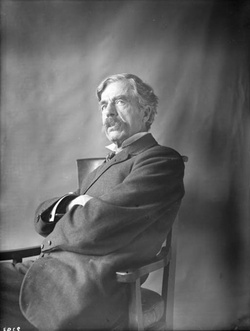 Other places you could look