Hughes, Eleanor
Names:
Hughes, Eleanor
Waymouth, Miss Eleanor
Waymouth, Miss E.
Biographical details:
Birth date

1882

Death date

1959

Birth place

Christchurch

Birth country

New Zealand
Notes:
Eleanor Hughes was the married name of Eleanor Waymouth. all references appaer on this page regardless of the form of the name used.
The wife of Ronald Morson Hughes.
Artist files held at:
Exhibited:
Published reference sources: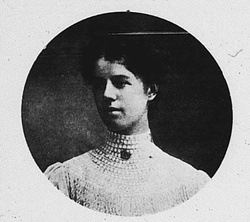 Other places you could look