Hill, Mabel
Names:
Hill, Mabel
Hill, Miss Mabel
McIndoe, Mrs J.
Hill, Miss M.
Biographical details:
Birth date

3 March 1872

Death date

18 November 1956

Birth place

Auckland

Birth country

New Zealand

Death place

East Grinstead, Sussex

Death country

England
Notes:
Mabel Hill married John McIndoe in 1898. Her Te Ara biography is available online. There is a website devoted to the work of Mabel Hill.
Artist files held at:
Exhibited:
Published reference sources: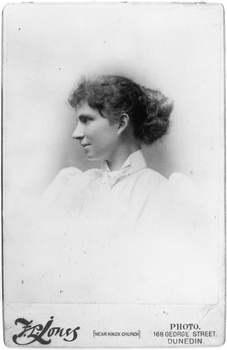 Other places you could look