Angus, Rita
Names:
Angus, Rita
Cook, Mrs Rita
Angus, Henrietta Catherine
Mackenzie, Mrs Rita
Biographical details:
Birth date

12 March 1908

Death date

26 January 1970

Birth place

Hastings

Birth country

New Zealand

Death place

Wellington

Death country

New Zealand

Wikidata
Notes:
Rita Angus was born Henrietta Catherine Angus. She painted and exhibited under the name Rita Angus until about 1930, as Rita Cook between about 1930 and 1947 and as Rita Angus thereafter. All the sources in this database use the form Rita Angus.
Rita Angus' Te Ara biography is available online.
Artist files held at:
Exhibited:
Published reference sources: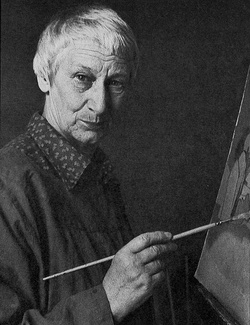 Other places you could look