The Group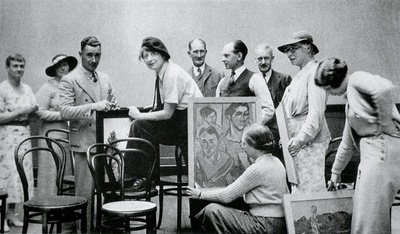 All these artists exhibited with The Group at some time between 1927 and 1977. The Group was an informal group of artists that was to some extent a reaction against the conservatism of the established Canterbury Society of Arts. It existed from 1927 to 1977.
The names have been taken directly from the catalogues, or from newspaper coverage where no catalogue exists.
A very important research tool on The Group is The Group: An Annotated Bibliography by Elizabeth C'Aliceta.
The surviving exhibition catalogues have been digitised and are available online.
316 artists
Filter by year