Hays Art Competitions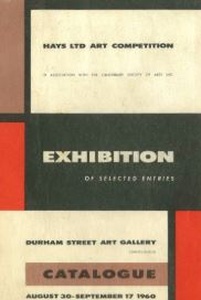 All these artists exhibited their work in one of the three Hay's Art Competitions. These were held in Christchurch, in 1960, 1962 and 1966. The first was held at the Canterbury Society of Arts gallery, the second two were held in Hay's own exhibition hall.
The three catalogues have been digitized by Christchurch Art Gallery Te Puna o Waiwhetu and are available here.
266 artists